Featured Speakers
BEYOND EARTH SYMPOSIUM
Dr. Ezinne Uzo-Okoro
Asst Director for Space Policy
White House Office of Science and Technology Policy
---
With almost two decades of experience in government, in both NASA missions and policy, Ezinne Uzo-Okoro leads the White House Office of Science and Technology Policy's space and aeronautics portfolios. Her policy work includes Earth Observations, Orbital Debris, Microgravity research in Low Earth Orbit, Space Weather, In-space Servicing Assembly and Manufacturing, Aeronautics, and space science. Her NASA 17-year engineering career spanned contributions to Earth Observations, planetary science, heliophysics, astrophysics, human exploration, and space communications missions. She earned an undergraduate degree in Computer Science from Rensselaer Polytechnic Institute, and three masters degrees in Aerospace Systems, Space Robotics, and Public Policy from Johns Hopkins University, MIT, and Harvard University respectively. She also earned a doctorate degree in Aeronautics and Astronautics from MIT. She has received several NASA awards and the 2023 Commercial Space Federation Commercial Space Policy award. Her story is profiled in President George W. Bush's book, Out of Many, One.
Ken Bowersox
NASA Associate Administrator for Space Operations
---
Kenneth Bowersox is the associate administrator for NASA's Space Operations Mission Directorate, overseeing the International Space Station (ISS), the Commercial LEO Development Program, Space Communications and Navigation, Launch Services Program , Human Spaceflight Capabilities, and operations of crewed Artemis missions. Before being appointed to that position, he had served as deputy associate administrator for the mission directorate.
Bowersox served as the Interim Chair of the NASA Advisory Council from June 2016 to January 2017. He is a retired U.S. Naval Aviator, with over 19 years of experience at the National Aeronautics and Space Administration (NASA). Selected to the astronaut corps in 1987, he has flown five times on NASA's Space Shuttle, serving as pilot, commander and mission specialist, and once on a Russian Soyuz, where he served as the flight engineer during descent. During his five orbital missions, Bowersox has logged over 211 days in space, including five and a half months aboard the International Space Station (ISS), where he was the mission commander of the 6th expedition. He was also a crew member for the first two Hubble Space Telescope repair flights and two United States Microgravity Laboratory flights.
Subsequent to his mission aboard the ISS, Bowersox served as the director of the Johnson Space Center's Flight Crew Operations Directorate, retiring from NASA and the U.S. Navy in December, 2006. After retirement, he remained involved with the U.S. space exploration program as a member of the standing review boards for ISS, Space Shuttle, and the Constellation Program. From 2009-2011, Bowersox was the Vice President of Astronaut Safety and Mission Assurance at SpaceX. Bowersox also worked as an independent technical consultant, advising clients on spacecraft design, proposal development, and providing independent assessment of technical programs. He joined the NASA Advisory Council in November 2013, and served as Chair of the Human Exploration and Operations Committee.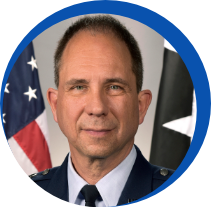 John E. Shaw
John E. Shaw, Lt Gen (ret), USSF, and former Deputy Commander of United States Space Command
---
Lt. Gen. John E. Shaw is the Deputy Commander, U.S. Space Command. U.S. Space Command is the Unified Combatant Command responsible for conducting operations in, from, and to space to deter conflict, and if necessary, defeat aggression, deliver space combat power for the Joint/Combined force, and defend U.S. vital interests with allies and partners.
Lt. Gen. Shaw entered the Air Force in 1990 as a distinguished graduate of the U.S. Air Force Academy with a degree in astronautical engineering and a minor in Russian language. He has served in a variety of air and space operations and staff positions, including operations tours in the 50th Space Wing, the National Reconnaissance Office, the 32nd Air Operations Group and the Space Warfare Center. His operational commands have included the 4th Space Operations Squadron, the 50th Operations Group and the 21st Space Wing. He also served at U.S. Strategic Command as Director of the Commander's Action Group and as Deputy Director for Operations, and in the Pentagon as an Air Force intern, as Deputy Chief of Space Strategy and Integration, a speechwriter and as a senior space policy advisor.
Prior to his current position, Lt. Gen. Shaw was dual hatted as the Commander, Combined Forces Space Component Command, U.S. Space Command, and Deputy Commander, Space Operations Command, U.S. Space Force, Vandenberg SFB, California. He also served as the Deputy Commander of Air Force Space Command, United States Air Force.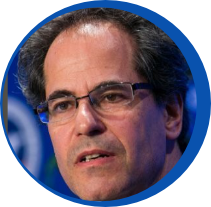 Jeffrey Manber
President International and Space Stations, Voyager Space
---
Recognized pioneer in bringing about the commercial utilization of space, from satellites to space stations, Jeffrey Manber learned from Rene Anselmo of PanAmSat that it is policy that has hindered the commercial growth of our use of the space frontier, not technology. He saw the beneficial results of breaking the government's hold on international telecommunications.
Co-founder of Starlab Oasis in Abu Dhabi, the first company commercially devoted to using the environment of space to produce organic material and crops to mitigate climate change, and most recently, helped create the George Washington Carver Science Park with Voyager Space to fill a critical gap in the space-based research infrastructure, Manber has been passionate that space should be just another place to do business, where government is a customer, not the designer nor the operator of space hardware. Incredible progress has been made. Taking it step by step.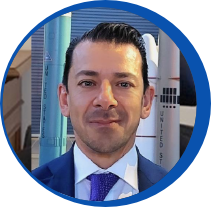 Aniello Violetti
Embassy of Italy, Space Attaché
---
Colonel of the Air Force Aniello Violetti, former director of the Support Unit for space and aerospace policies of the Office of the Military Advisor to the Presidency of the Council of Ministers, is the new space attaché at the Embassy of Italy in Washington.
He has a degree in Aeronautical Science from the Federico II University of Naples, a degree in Political Science at the University of Trieste, a Masters at SIOI in Space Institutions and Policies, a Masters in International Military Strategic Studies. Violetti has held prestigious positions in his career.
For Aeronautics he was deputy head of the General Office for Space as well as responsible for all innovative and development projects in the sector. He commanded the 311st Flight Group of the Experimental Flight Department, and was test pilot and fighter pilot for the Tornado ECR aircraft. He has accumulated more than 3500 hours of military flight and about 900 hours of civilian flight. I have flown over 55 different military airplanes and helicopters and about 20 civilian airplanes; he is the Enac consultant for the certification of aircraft and associate of the National Research Council – Institute of Environmental and Climate Science.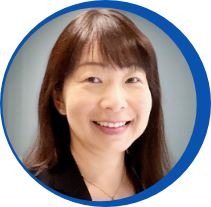 Masami Onoda
Director, Washington D.C. Office, Japan Aerospace Exploration Agency
---
Masami Onoda is currently Director of JAXA Washington D.C. Office, representing the Japanese space agency in the Americas. Dr. Onoda has many years of experience in the field of aerospace, especially in international affairs, satellite applications and industry relations. She has held several international positions, including the intergovernmental Group on Earth Observations (GEO) Secretariat in Geneva, Switzerland, and the UN Office for Outer Space Affairs in Vienna, Austria. Dr. Onoda holds a Ph.D. in Global Environmental Studies (2009), and a master's degree in environmental management (2005) both from Kyoto University Graduate School of Global Environmental Studies, and a BA in international relations from the University of Tokyo.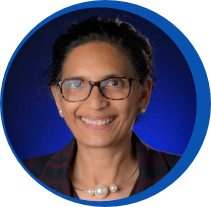 Bhavya Lal
Former Associate Administrator for Technology, Policy, and Strategy, NASA
---
Dr. Bhavya Lal was the associate administrator for technology, policy, and strategy within the office of the NASA Administrator. She was responsible for providing evidence-driven advice to NASA leadership on internal and external policy issues, strategic planning, and technology investments. She also provided executive leadership and direction to the Office of Technology, Policy, and Strategy (OTPS). Lal also previously served as the acting chief technologist of NASA and was the first woman to hold the position in over 60 years of NASA history.
Prior to her last role and in the first 100 days of the Biden Administration, Lal was the acting chief of staff at NASA and directed the agency's transition under the administration of President Biden. Before arriving at NASA, she was a member of the Presidential Transition Agency Review Teams for NASA and the Department of Defense. For 15 years prior to that, Dr. Lal led strategy, technology assessment, and policy studies and analyses at the Institute for Defense Analyses (IDA) Science and Technology Policy Institute (STPI) for government sponsors, including the White House Office of Science and Technology Policy (OSTP), the National Space Council, NASA, Department of Defense, and other federal departments and agencies. Before coming to IDA, Lal was director of the Center for Science and Technology Policy Studies at Abt Associates, a global policy research and consulting firm based in Cambridge, MA. Dr. Lal's analyses have been at the center of almost all space-relevant policies for the last decade. She was nominated and selected to be a Member of the International Academy of Astronautics for her many contributions to the space community.
Dr. Lal is an active member of the space technology and policy community, having chaired, co-chaired, or served on six high-impact National Academy of Sciences (NAS) ad hoc committees. She served two consecutive terms on the NOAA Federal Advisory Committee on Commercial Remote Sensing (ACCRES), was an External Council Member of the NASA Innovative Advanced Concepts (NIAC) Program, and was selected to join the NASA Technology, Innovation and Engineering Advisory Committee (NAC/TIE). She co-founded and was co-chair of the policy track of the American Nuclear Society's annual conference on Nuclear and Emerging Technologies in Space (NETS) and co-organized a seminar series on space history and policy with the Smithsonian National Air and Space Museum.
Dr. Lal holds bachelor's and master's degrees in nuclear engineering from the Massachusetts Institute of Technology (MIT), a second master's from MIT's Technology and Policy Program, and a Ph.D. in Public Policy and Public Administration from George Washington University. She is a member of the nuclear engineering and public policy and public administration honor societies and has published more than 50 papers in peer-reviewed journals and conference proceedings.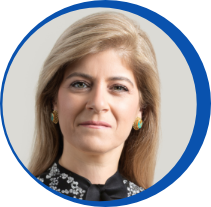 Lady Sohair Salam Saber
President, The Hague Institute for Global Justice
---
Lady Sohair Salam Saber is a businesswomen, philanthropist, and investor. She is the President of The Hague Institute for Global Justice, the Principal of Wasel & Wasel, an international disputes law firm, and the President of Wasel & Wasel Arbitrator Services, a powerhouse arbitrator firm. For over two decades, Lady Sohair has been an indomitable force in global business development and public policy. Her transformative work spans industries from technology to governance, marking her as an essential catalyst for organizations worldwide.
She facilitated the establishment and development in industries ranging from infrastructure to technology, and innovation to public policy and government affairs. She has been a shareholder and founded and chaired numerous grass-roots companies.
Lady Sohair is a visionary shaping the future contours of global society, justice, and law. In steering The Hague Institute, leading Wasel & Wasel, and orchestrating the operations of Wasel & Wasel Arbitrator Services, Lady Sohair exemplifies an unparalleled confluence of leadership, legal proficiency, and a transformative vision. Through these roles, she continues to make indelible contributions to justice, law, and global society at large.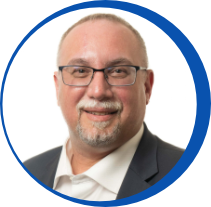 Mike Gold
Chief Growth Officer, Redwire Corporation
---
Mike Gold is the Executive Vice President for Civil Space and External Affairs at Redwire Space. In this capacity, Mr. Gold supports the company's business development efforts as well as government and media relations.
Prior to joining Redwire, Mr. Gold was NASA's Associate Administrator for Space Policy and Partnerships and also served as Acting Associate Administrator for the Office of International and Interagency Relations and Senior Advisor to the Administrator for International and Legal Affairs. At NASA, Mr. Gold led the development and implementation of the Artemis Accords which establish norms of behavior to ensure a peaceful and prosperous future in space for all of humanity. Mr. Gold also successfully led the negotiations to develop and execute the binding agreements for the lunar Gateway including billions of dollars of international contributions. Finally, Mr. Gold also led the development and implementation for the first lunar resource purchase by NASA and reforming/updating planetary protection policies. Due to this trailblazing policy work, Mr. Gold was awarded NASA's Outstanding Leadership Medal.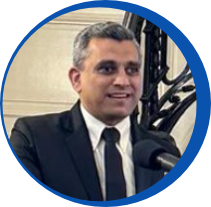 Krunal Joshi
Counsellor, Space at Embassy of India, ISRO Representative in USA
---
Mr. Krunal Joshi is currently Counsellor, Space, and the representative (ISRO Technical Liaison Officer) of Indian Space Research Organization (ISRO) at Embassy of India, Washington D.C. USA. Before this assignment, He was leading the Projects and Progress Monitoring Division at Space Applications Centre (SAC/ISRO), which is responsible for the Payloads/ Satellite Projects management and overall Budget management. He is an Electrical Engineer and M.B.A. in Finance. He is having an experience of more than 18 years working in Private and Government sectors in the field of Engineering and Technology Management. He started his space journey as system engineer of communication satellites for international customers. He has keen interest for international relation development and was involved in the execution of India's first two International commercial satellite projects. He spearheaded the Bengaluru Space Expo (BSX) Asia's largest and only focused exhibition show on Space technology and related services for consecutive three editions. BSX has played significant role for involvement of Micro, Small & Medium enterprises in Indian Space program. He is a member of Indian Society of Systems for Science and Engineering (ISSE), and Members of Astronautical Society of India (ASI).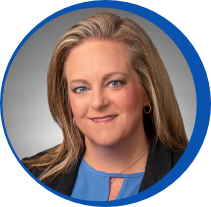 Tanya Ladwig
Vice President for Human Space Exploration, Lockheed Martin
---
Tonya Ladwig is Vice President of Human Space Exploration and Orion Program Manager at Lockheed Martin Space. In this capacity, she is responsible for delivering the integrated Orion Crew and Service Module for eight Artemis missions, which will take the first woman, person of color and next man to the lunar surface. She also serves as co-chair of the Lockheed Martin Space Inclusion Council.
Previously, Tonya was Vice President, Navigation Systems at Lockheed Martin Space. In that role, she was responsible for all aspects of advanced position, navigation and timing (PNT) mission solutions, including the Global Positioning System III (GPS III) and GPS III Follow On (GPS IIIF) satellite programs, the GPS Operational Control Segment (OCS) upgrade programs, and PNT international opportunities from June 2020 to June 2022.
She previously served as Lockheed Martin's GPS III Program Manager and the Mission Area Deputy for Navigation Systems at Lockheed Martin Space. In that capacity, she was responsible for managing the cost, schedule and technical execution of the GPS III program (Space Vehicles 1-10) and served as delegate for the Navigation Systems Vice President from June 2019 to May 2020.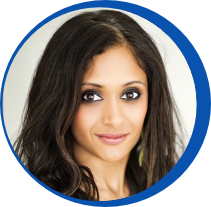 S. Sita Sonty
CEO, Space Tango
---
Prior to joining Space Tango as CEO, S. Sita Sonty led the space industry practice for the Boston Consulting Group, a global management consulting firm. She also made history as the Head of Human Spaceflight Sales at SpaceX, where she executed the first private spaceflight sale on the Crew Dragon on a Lower Earth Orbit Free Flyer and to the International Space Station while guiding global market strategy for Starlink's expansion. Prior to SpaceX, Sita was Vice President for International Business with the Sierra Nevada Corporation (SNC), teeing up the spinout of Sierra Space, as well as Director for National Security and International Business Development at Raytheon. Before joining the space industry, Sita amassed over seventeen years of service as a career U.S. diplomat. Sita led the International Security Advisory Board, bringing Aerospace and Defense (A&D) companies' strategic recommendations to Secretary Kerry; she also served as Chief of Staff for Legislative Affairs and Senior Advisor for Defense Sales to South and Central Asia. Her overseas posts include Croatia, Libya, Syria, the Coalition Provisional Authority in Iraq (2004), and Egypt.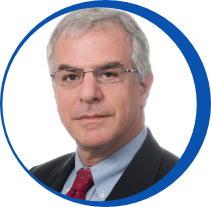 Christopher T.W. Kunstadter
Global Head of Space, AXA XL
---
Chris Kunstadter is Global Head of Space at AXA XL and manages the company's space insurance team. He is actively involved in all aspects of AXA XL's space activity, including technical, financial, and actuarial analysis, coverage design, claims handling, industry outreach, and business development.
Chris is a recognized leader in space risk management issues. For over three decades, he has worked closely with global satellite operators and manufacturers, launch providers, industry groups, and others to develop cutting-edge solutions that enable investment and innovation in space. Chris has collaborated with policymakers and space agencies around the world to enhance space safety and promote responsible space activity.
Chris received a BA degree in Literature and an MS degree in Engineering from the University of California. He holds a Commercial Pilot license with Instrument and Multi-Engine ratings and is a Certified Flight Instructor. Chris is an avid musician and serves on the boards of several music-oriented not-for-profit organizations.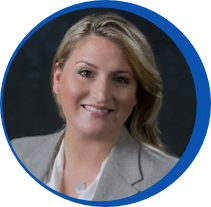 Olivia Gamez Holzhaus
CEO, Rhodium Scientific
---
Olivia Gamez Holzhaus is the Founder and CEO for Rhodium Scientific, charged with advancing the company's biotech commercialization strategies within the low Earth orbit economy. Olivia oversees science, engineering, and QA strategies at Rhodium Scientific to ensure discoveries made in microgravity translate into products utilized by regulated consumer, manufacturing, and life science industries. Ms. Holzhaus' company is an official Commercial Services Provider to multiple national laboratories, including the International Space Station (ISS). She led the creation and implementation of Rhodium Scientific's Quality, Industry-Compatible (QuIC) Space Process, a trade secret process ensuring industry-standard quality controls are incorporated into spaceflight missions allowing for reproducibility and standardization for biotech and biomanufacturing investigations.
Olivia Gamez Holzhaus has over 20 years in research and applied life science fields, has served in Scientist and Sr. Engineering positions with advanced research organizations and Fortune 500 companies, and holds an advanced Management of Technology degree specialized in delivering high-fidelity research and programmatic results at the speed of business. Currently, she on the Board of Advisors for the Global Entrepreneurship Network-Space (GEN-Space), the International Space Safety Foundation (ISSF), the College of Science and Engineering for Texas State University, Generación STEM Workforce Advisory Council at Texas State University, and ISS National Laboratory's Biomanufacturing in Space Working Group. For fun, Olivia serves as Rear Commodore for Galveston Bay Cruising Association (GBCA), having competed in over 30 sailing regattas and is defending class champion for the 2021 GBCA Women's Regatta.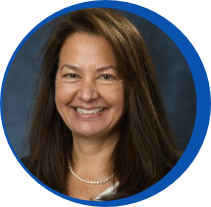 Michelle Hanlon
Air and Space Law Instructor, Research Counsel
---
Amit Kshatriya is the deputy associate administrator for the Moon to Mars Program in the Exploration Systems Development Mission Directorate (ESDMD) at NASA Headquarters. In this role, Kshatriya is responsible for program planning and implementation for human missions to the Moon and Mars. He directs and leads the programs to ensure Artemis and Mars planning, development, and operations are consistent with ESDMD requirements, and serves as the single point of focus for risk management. Previously, Kshatriya served as the acting deputy associate administrator for the Common Exploration Systems Development Division. In this role, Mr. Kshatriya directed and provided leadership and integration for the Space Launch System, Orion, and Exploration Ground Systems programs, as well as associated Artemis Campaign Development Division initiatives linking the agency's Moon to Mars objectives.
Kshatriya began his career in the space program in 2003, working as a software engineer, robotics engineer, and spacecraft operator primarily focused on the robotic assembly of the International Space Station. From 2014 to 2017, he served as a space station flight director, where he led global teams in the operations and execution of the space station during all phases of flight. From 2017 to 2021, he became deputy, and then acting manager, of the ISS Vehicle Office, where he was responsible for sustaining engineering, logistics, and hardware program management. In 2021, he was assigned to NASA Headquarters in the Exploration Systems Development Mission Directorate as an assistant deputy associate administrator, where he was an integral part of the team that returned a spacecraft designed to carry humans to the Moon during the Artemis I mission.
Kshatriya holds a Bachelor of Science in Mathematics from the California Institute of Technology in Pasadena, California, and a Master of Arts in Mathematics from The University of Texas at Austin. He was born in Brookfield, Wisconsin, but considers Katy, Texas, to be his hometown. He and his wife are the proud parents of three children, and he is also the proud son of first-generation Indian immigrants to the United States.
He has been decorated with the NASA Outstanding Leadership Medal for actions as the lead flight director for the 50th expedition to the space station, as well as the Silver Snoopy — an award that astronauts bestow for outstanding performance contributing to flight safety — for his actions as lead robotics officer for the Commercial Orbital Transportation Services Dragon demonstration mission to the orbiting laboratory.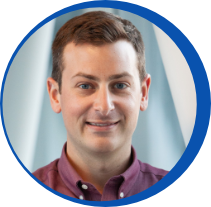 Alan Campbell
Space Systems, Draper
---
Campbell is primarily focused on business development and capture activities for civil and commercial space, particularly interested in human exploration and in-space/lunar surface operations. He also leads Draper's work as a selected prime contractor for NASA's CLPS program.
As a Program Manager, he focuses on business development and program execution for the Space Systems Program Office at Draper. We offer Draper technologies and expertise to lead and support programs in civil and commercial space.
He completed a M.S.E. in Aerospace Engineering at the University of Texas in Austin in 2011 specializing in Orbital Mechanics with a research focus in spacecraft trajectory optimization.
He finished his B.S. in Aerospace Engineering with the Schreyer Honors College at Penn State University in 2009.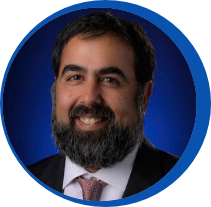 Amit Kshatriya
Deputy Associate Administrator, Moon to Mars Program, NASA
---
Campbell is primarily focused on business development and capture activities for civil and commercial space, particularly interested in human exploration and in-space/lunar surface operations. He also leads Draper's work as a selected prime contractor for NASA's CLPS program.
As a Program Manager, he focuses on business development and program execution for the Space Systems Program Office at Draper. We offer Draper technologies and expertise to lead and support programs in civil and commercial space.
He completed a M.S.E. in Aerospace Engineering at the University of Texas in Austin in 2011 specializing in Orbital Mechanics with a research focus in spacecraft trajectory optimization.
He finished his B.S. in Aerospace Engineering with the Schreyer Honors College at Penn State University in 2009.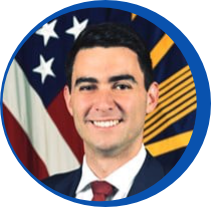 Dr. Matthew Daniels
Assistant Director for Space Security & Special Projects,
The White House Office of Science and Technology (OSTP)
---
Dr. Matthew Daniels is currently the Assistant Director of the White House Office of Science and Technology Policy (OSTP) for Space Security & Special Projects. His work focuses on US space programs and technology strategy. Earlier he has served in multiple roles spanning space and artificial intelligence at NASA and the Department of Defense. Outside of the U.S. Government, he has been a Senior Fellow and research faculty at Georgetown's Center for Security and Emerging Technology, research affiliate at MIT and Stanford, and space technology advisor to MIT's Lincoln Lab. Matt started as a research engineer at NASA, with work in spacecraft design, stochastic control, and new science missions. He received his Ph.D. and M.S. degrees in engineering from Stanford, a B.A. in physics from Cornell, and was a Science Fellow at Stanford's Center for International Security and Cooperation. He is a recipient of the Department of Defense Medal for Distinguished Public Service.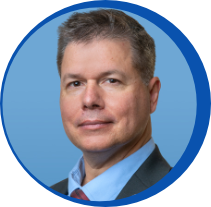 Peter Garretson
Senior Fellow in Defense Studies, American Foreign Policy Council
---
Peter Garretson is a Senior Fellow in Defense Studies at the American Foreign Policy Council and a strategy consultant who focuses on space and defense. He is the coauthor of Scramble for the Skies The Great Power Competition to Control the Resources of Outer Space and the host of AFPC's Space Strategy Podcast.
Prior to joining AFPC, Col. Garretson spent over a decade as a transformational strategist for the Department of the Air Force, where he served as a strategy and policy advisor for the Chief of Staff of the Air Force, as Division Chief of Irregular Warfare Strategy Plans and Policy, and as the Chief of the Future Technology Branch of Air Force Strategic Planning. As an instructor of Joint Warfare at Air University, he laid critical foundations for the future of American and allied spacepower, initiating the Schriever Scholars (America's premier program to develop space strategists), the Space Horizons Task Force (America's think tank for space), and developing the rationale for a U.S. Space Force. He taught courses in war theory, joint planning, and national security implications of artificial intelligence.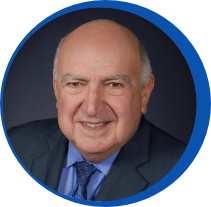 Frank DiBello
former President & CEO, Space Florida
---
Frank DiBello, Space Florida President and CEO, was selected in May 2009 to lead Space Florida, which is the principal state agency for aerospace-related economic development, and the Space Authority for the State of Florida. In his position, he develops and executes programs designed to attract, retain and grow aerospace business across the state. Additionally, Mr. DiBello focuses on Florida aerospace workforce development and retention as well as international partnership development.
Mr. DiBello holds more than 50 years of direct aerospace, defense, and emerging space industry-related experience. Frank spent more than 20 years at KPMG, in various management positions where he was responsible for guiding the firm's aerospace industry consulting practice, heavily focused on support of major aerospace mergers, acquisitions, and consolidations. He founded KPMG's Space Industry Practice -- focused on new space businesses, taking major satellite programs to Wall Street for financing, and led the effort to develop commercial uses of the International Space Station (ISS).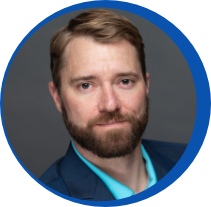 Rob Hampton
Director of Payload Operations, ISS U.S. National Laboratory
---
Rob Hampton leads a team of highly experienced project managers responsible for the planning and execution of research and development payloads utilizing the ISS U.S. National Laboratory. He is an experienced Operations Project Manager with a demonstrated history of working in the space industry.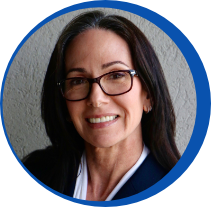 Jen Fogarty
Chief Scientific Officer, Translational Research Institute for Space Health (TRISH)
---
Jennifer Fogarty, Ph.D. is the Chief Scientific Officer for the Translational Research Institute for Space Health (TRISH) at Baylor College of Medicine and the Director of Applied Health and Performance at Sophic Synergistics LLC. With more than twenty years of experience in medical physiology and human health and performance in extreme environments, her mission is to increase access to high-quality healthcare in space and on Earth, by empowering astronauts, patients, and medical providers with evidenced-based precision medicine and technology.
As Chief Scientist of TRISH, Dr. Fogarty leads an innovative, high-risk research and development portfolio to address space exploration's most challenging human health and performance risks. In her role at Sophic Synergistics, a women-owned and led human-centered design firm, Dr. Fogarty guides a division focused on developing and expanding medical technologies for use in remote medicine, telemedicine, and home healthcare. As a former NASA Human Research Program Chief Scientist, Jennifer prioritized communication and collaboration between industry, academia, government, commercial spaceflight programs, and international partners. She continues to value and seek partnerships to discover and assess fundamental and mechanistic discoveries that lead to innovative prevention and treatments to sustain health and performance.
Dr. Fogarty received her Ph.D. in Medical Sciences from Texas A&M University College of Medicine. Other appointments include Assistant Professor in both Baylor College of Medicine's Center for Space Medicine and Department of Medicine; Editor of the Fundamentals of Aerospace Medicine, 4th and 5th editions; and Associate Editor for the journal npj Microgravity.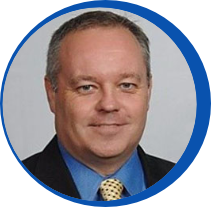 Michael Mealing
General Partner, Starbridge Venture Capital
---
Mealing is a General Partner with Starbridge Venture Capital, a venture capital fund focused on the commercial space technology sector. There is true innovation across multiple sectors of space science and technology that is accelerating because of lower launch costs and smaller spacecraft.
Our focus is on finding and investing in companies whose products will play an important role in developing new commercial space activity, while at the same time having large profit potential in existing markets right here on earth. We believe these companies are the foundation on which the next decade of both commercial space and successful space investing will be built.
Much of my experience is with building solutions for markets that do not exist, including some of the Internet's basic systems in the early 90s, RFID-enabled supply chain management in the early 2000s, and a ground breaking commercial space company in 2005.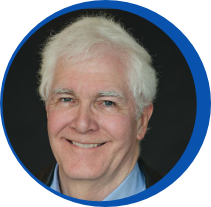 Frank White
Space Philosopher, author of The Overview Effect
---
Frank White has authored or coauthored numerous books on topics ranging from space exploration to climate change to artificial intelligence. His best-known work, The Overview Effect: Space Exploration and Human Evolution, is considered by many to be a seminal work in the field of space exploration. A film called "Overview," based largely on his work, has had nearly 8 million plays on Vimeo.
Since the first edition of his book on the subject was published in 1987, "the Overview Effect" has become a standard term for describing the spaceflight experience. The fourth edition of The Overview Effect, including original interviews with 31 astronauts, is scheduled for publication in 2019.
White considers himself to be a "space philosopher," and has long advocated developing a new philosophy of space exploration. His book on this topic, The Cosma Hypothesis: Implications of the Overview Effect, has just been published. In it, he asks the fundamental question, "What is the purpose of human space exploration? Why has the evolutionary process brought humanity to the brink of becoming a spacefaring species?"
In the book, he shares the idea of "the Human Space Program" as a "central project" that will engage all of us in the process of becoming "Citizens of the Universe."
Frank and his wife Donna live outside Boston, Massachusetts.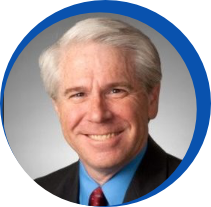 John Reed
Chief Rocket Scientist, United Launch Alliance
---
John Reed is United Launch Alliance's Chief Technologist and Senior Technical Fellow for Guidance Navigation and Control. Mr. Reed is responsible for the Technical Fellows program at ULA and manages a portfolio of IRAD investments. He is currently focused on a wide variety of initiatives from Principal Investigator for launch vehicle reuse to enhanced navigation, whether in earth orbit or CisLunar operations, to creating a culture of innovation. He has been working a variety of roles on launch vehicles in Denver since 1986.
Reed is a long time member of the AAS and an Associate Fellow of the AIAA. He is the Technical Program Chair for ASCEND and serves as TC Liaison for the Rocky Mountain Section of AIAA. He received his Bachelor of Science in Aerospace Engineering from the University of Missouri at Rolla (now the Missouri University of Science and Technology) and his master's degree in Computer Science from the University of Colorado at Boulder.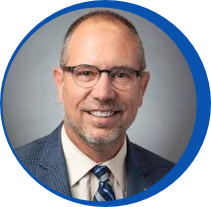 Dr. Greg Autry
Senior Director, Thunderbird School of Management
---
Dr. Greg Autry is the Chair of the Safety Working Group on the Commercial Space Transportation Advisory Committee (COMSTAC) at FAA. He has researched and taught technology entrepreneurship at ASU's Thunderbird School of Management, UC Irvine, USC and ISU / Florida Tech. Dr. Autry served on the 2016 NASA Agency Review Team and as White House Liaison at NASA. He was nominated for NASA CFO in 2020 (Senate failed to vote). He publishes in peer reviewed journals and major outlets including Foreign Policy, Forbes, and Space News. He holds a BA from California Polytechnic University at Pomona and an MBA and PhD from UCI.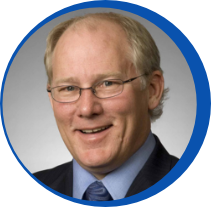 Andy Aldrin
Associate Professor, Masters of Space Operations, Embry-Riddle Aeronautical University
---
Dr. Andrew Aldrin is President of the Aldrin Family Foundation, a charitable 501 (c)(3) organization dedicated to harnessing the inspiration of space to ignite a passion for STEAM education in students of all ages and backgrounds. He has served in leadership roles in this organization since 2014, during which time he has overseen the extension of educational programs to over 300 elementary schools and universities.
Dr. Aldrin is also the Program Coordinator of the Masters of Space Operations at Embry Riddle Aeronautical University. Previously he was the Director of the ISU Center for Space Entrepreneurship at Florida Tech and an Associate Professor of Engineering Management at Florida Tech. Before moving into academia, Dr. Aldrin had a distinguished career in industry and government research, including executive positions at Boeing, United Launch Alliance and Moon Express.
Dr. Aldrin was also a member of the research staff at the RAND Corporation and the Institute for Defense Analyses. He serves on the board of several charitable organizations, including The Secure World Foundation, Sea Space Symposium, and the Tau Zero Foundation. He holds a Ph.D. from UCLA in Political Science, an MBA from TRIUM (NYU, LSE, HEC), and an MA from George Washington University in Science, Technology and Public Policy.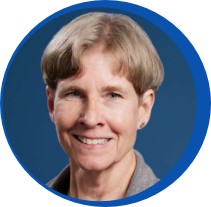 Dr. Angie Bukley
Technical Fellow Center for Space Policy and Strategy
---
Dr. Angelia P. (Angie) Bukley is a technical fellow serving in the Center for Space Policy and Strategy, Defense Systems Group, at The Aerospace Corporation. In this role, she performs research and publishes in the areas of human exploration, society, and the future; science and technology; and national policy and international relations. She is an instructor for Aerospace University, which provides internal technical training for Aerospace employees. With more than 35 years of professional experience, Bukley's career has spanned a broad range of defense and space systems research, analysis, design, and technical management.
Bukley began her career as a staff engineer at a small consulting firm in Huntsville, Alabama, before joining the NASA Marshall Spaceflight Center as an aerospace engineer, where she worked from 1990 to 1997. She started at Aerospace in 1998 as a systems engineer in the Airborne Laser Program Office. She left Aerospace in 2003 to join the Ohio University Russ College of Engineering as the C. Paul Stocker visiting professor in the School of Electrical Engineering and Computer Science. In 2005, Bukley was named full professor with tenure, later advancing to become associate dean for research and graduate studies. She then accepted a position at the University of Tennessee Space Institute as associate vice president and chief administrator. She joined the International Space University (ISU) in 2009 serving in Strasbourg, France as associate dean and director of the Space Studies Program, going on to become vice president for academics and research in 2011. In 2014, Bukley left academe, returning to Aerospace as a member of the Civil Systems Group. She joined the Center for Space Policy and Strategy in July 2021.
Bukley has more than 100 technical publications to her credit, including 4 books. She actively promotes STEM studies to K-12 students in her home state of Mississippi as well as in Alabama. She also routinely participates in research activities in microgravity, having accumulated more than 10 hours of zero-G, executing experiments in structural dynamics and neurophysiology.
Education
Bukley earned a bachelor's and a master's degree from Mississippi State University and a Ph.D. from the University of Alabama in Huntsville. She is an alumna of the 1993 International Space University Space Studies Program and was awarded an honorary degree from Ohio University in 2021.
Awards and Honors
Bukley has received nearly 30 awards for teaching and technical merit, including the 2003 University of Alabama Huntsville Distinguished Engineering Alumni Academy Award, the Ohio University Martin E. and Ann D. White Teaching Award in 2005, the Russ College IEEE Student-Voted Best Professor in Electrical Engineering and Computer Science in 2007, the International Academy of Astronautics Life Science Book of the Year 2008, and the Ohio University Russ College of Engineering and Technology Academy of Distinguished Graduates 2022.
Affiliations
Bukley is an Associate Fellow of the AIAA and a member of the American Astronautical Society, International Federation for Automatic Control, the International Council on Systems Engineering, and several other professional societies. She serves on advisory boards for two universities, a nonprofit, and a space start-up. She has been an ISU faculty member since 1998 and currently chairs the Committee for Academic Appointment, Review, and Evaluation.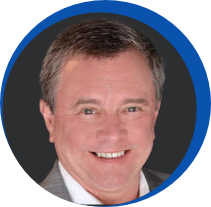 Dr. Jeffrey Davis
CEO, Exploring4Solutions
---
Jeffrey R. Davis is the founder & CEO of Exploring 4 Solutions and an Executive-in-Residence at the Laboratory for Innovation Science at Harvard (LISH) at the Institute for Quantitative Social Science at Harvard. He specializes in organizational change through collaborative and open innovation efforts, and the risk management of complex healthcare systems in space flight and aviation. Dr. Davis' unique experience and insights across government, academic, corporate and non-profit settings provide a depth of technical knowledge that builds bridges between various disciplines and partners.
Prior to his CEO role, Jeff served as the Director, Human Health and Performance, and the Chief Medical Officer for the NASA Johnson Space Center. In these roles he provided technical leadership and management for medical care, biomedical research and technology development for space exploration. Jeff also promoted the use of open innovation in NASA to enhance problem solving and organizational development. He initiated the NASA Human Health and Performance Center (NHHPC) in 2010 and served as its director until 2017. The NHHPC was a major collaborative center for NASA with over 150 members in public, private, academic and nonprofit sectors. Along with partners, Jeff established the Center of Excellence for Collaborative Innovation (CoECI) in 2011 and served as the deputy director until 2017. CoECI provides consulting expertise to NASA and other federal agencies for the use of open innovation.
Dr. Davis received his B.S. degree in Biology from Stanford University, an M.D. degree from the University of California at San Diego, and a Master of Science degree from Wright State University. He is certified by the American Board of Preventive Medicine. Past positions include Professor, Preventive Medicine and Community Health at the University of Texas Medical Branch; Corporate Medical Director, American Airlines; and Chief, Medical Operations, NASA Johnson Space Center. His national board participation included service as the chair of the American Board of Preventive Medicine; chair of the Residency Review Committee for Preventive Medicine; and president of the Aerospace Medical Association. He is the senior editor of the textbook Fundamentals of Aerospace Medicine, and the lead author of "Open Innovation at NASA: A New Business Model for Advancing Human Health and Performance Innovations" in Research-Technology Management, May 2015.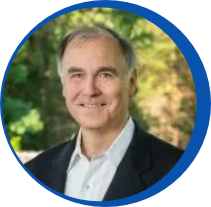 Hoyt Davidson
Owner, Near Earth, LLC
---
Mr. Hoyt Davidson is the founder and Managing Partner of Near Earth LLC. His investment banking career began in 1987 as an associate and one of roughly 100 bankers at Donaldson, Lufkin & Jenrette. He was part of the phenomenal growth and success of DLJ to over 1,200 bankers by the time of its acquisition by Credit Suisse First Boston in 2000. At DLJ, Hoyt Davidson was a co-founder and one of two Managing Directors of the firm's Space Finance Group, Wall Street's first dedicated industry coverage group for the satellite industry. This group raised over $25 billion for satellite related entities and held a number one market share for several years.
Prior to investment banking, Hoyt Davidson was a Senior Research Engineer in the Space Systems Division of Lockheed Missiles and Space Company. At LMSC, Mr. Davidson focused on systems engineering, bids and proposals to win government contracts, and acted as a team leader and subcontract manager on a major advanced program where he held a TS/SCI clearance. He left Lockheed to get his MBA at MIT's Sloan School of Management. Mr. Davidson also earned his undergraduate degree in Physics from MIT.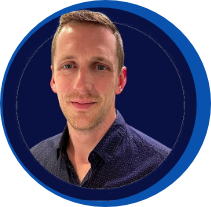 Brad Powell
Associate General Counsel, Vast
---
Brad Powell serves as Associate General Counsel at Vast, where he advises the company on regulatory licensing and compliance, commercial agreements, and government affairs. He has worked as an attorney in the space industry for nearly a decade, having previously worked for and advised numerous launch providers, satellite operators, investors, and government agencies involved in space activities. He is based in Washington, DC.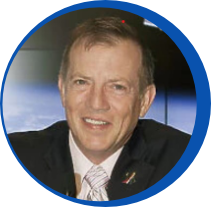 Lee Pagel
Program Executive Commercial Spaceflight Division, NASA
---
Lee Pagel has been supporting human spaceflight programs since 1989. Since beginning at Johnson Space Center on Space Station Freedom, he's had the opportunity to see the beginning of many NASA human spaceflight programs, designing, writing and competing the initial contracts for the International Space Station, Project Orion, and the Commercial Crew Program.
Lee has served at Kennedy Space Center, Johnson Space Center and 4 years in the NASA resident office in Moscow, Russia. He's been working in the Commercial Spaceflight Division at NASA Headquarters since 2014. Lee earned his BBA in Finance from the University of Texas at Austin and his MBA from the University of Texas at Dallas.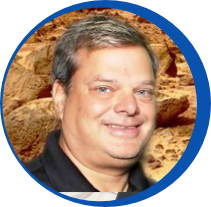 Stephan Reckie
Executive Director, GEN - Space
---
Stephan Reckie is the Executive Director of Global Entrepreneurship Network (GEN) Space, a universal network of ecosystems for Astropreneurs. He is the co-founder of Angelus Funding, a trust-based global angel network actively investing in innovative and meaningful opportunities. Stephan is a member of the EBAN Space Executive Committee and the Global Business Angels Network. He is a co-founding partner at Edge of Space, a company enabling STEM access to space. As the CEO of Transform Poverty Global, he is focused on aligning entrepreneurs to address global poverty along with climate change. Stephan serves on the board of directors of numerous impactful companies, including Spring Health India, University Corporation for Atmospheric Research (UCAR), and has personally made 39 investments since He is an adjunct professor at the Daniels College of Business at the University of Denver. Stephan holds Bachelors and Masters of Science degrees in Electrical Engineering from Tufts University. He is a second-generation Armenian Russian and a true native New Yorker, fluent in 5 languages.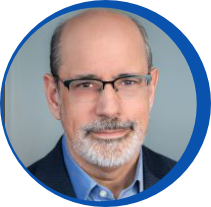 Steven Wolfe
President & Co-Founder, Beyond Earth Institute
---
Steven Wolfe is Beyond Earth Institute President and Co-Founder. He is also Deputy Executive Director for Global Spaceport Alliance and partner at CWSP International. He serves as the Space and Board of Editors for the Journal of Space Philosophy. Steve served in Washington as the executive director of the Congressional Space Caucus and drafted the Space Settlement Act of 1988. The bill was signed into law as part of the NASA Authorization bill. Steve is the author of The Obligation: A Journey to Discover Human Purpose on Earth and in the Cosmos.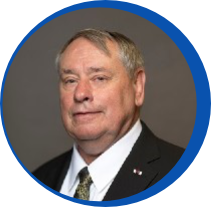 Simon "Pete" Worden (Brig. Gen., USAF, Ret., PhD)
Chairman, Breakthrough Prize Foundation
---
Simon Peter "Pete" Worden, (Brig. Gen., USAF, Ret., PhD) (born 1949, in Michigan, USA) is the Chairman of the Breakthrough Prize Foundation and Executive Director of the foundation's 'Breakthrough Initiatives'. He holds a Bachelor of Science degree in Physics and Astronomy from the University of Michigan and a PhD in Astronomy for the University of Arizona. Prior to joining the Breakthrough Prize Foundation, Dr. Worden was Director of NASA's Ames Research Center at Moffett Field, California, USA until his retirement on March 31, 2015. He has held several positions in the United States Air Force and was research professor of astronomy at the University of Arizona, Tucson, USA. He is a recognized expert on space and science issues – both civil and military, and has been a leader in building partnerships between governments and the private sector internationally.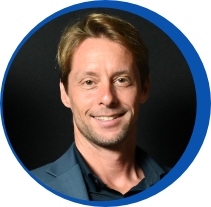 Nicolas Maubert
CNES Representative and Space Attaché - Embassy of France in the USA, Washington D.C.
---
Nicolas Maubert is the Representative of CNES (French Space Agency) and Space Attaché to the French Embassy in the United States. He has 20 years of professional experience in multiple space organizations within the industry and government, in various international environments (Europe, South and North America). He previously held leadership roles in space program management, system engineering and operations, and has been deeply involved in the French space policy. He has served notably as spacecraft and launch operation manager for CNES at the European Spaceport in French Guiana, system manager for the Galileo navigation program within the European Space Agency in the Netherlands, or satellite and ground mission segment program manager for Thales Alenia Space in Italy and France.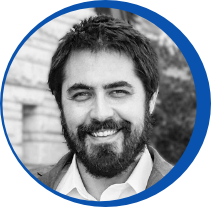 Eamon Carrig
Senior Director of Off-Planet Systems, ICON
---
Eamon Carrig's expertise includes extreme environment robotics for the ground, space, and maritime domains. Eamon began his career at Planetary Systems Corporation, contributing to the development, qualification, and operation of satellite separation systems, solar array hinges, and other spacecraft mechanisms. His work has been manifested on over a dozen successful launches both crewed and uncrewed and has been to LEO, GEO, the Moon, Mars, and beyond. Eamon founded an autonomous vehicle company, the straightforwardly named Autonomous Marine Systems Inc. His client roster there includes DARPA, the U.S. Navy, and several multinational energy companies. Possessing a unique perspective in the field, Eamon earned an BA in the Philosophy of Science from Princeton University, and brings a distinctive blend of technical capability and philosophical insight into his approach to complex technology product development.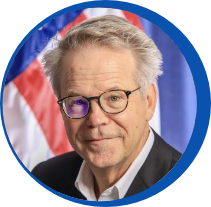 Richard DalBello
Director, Office of Space Commerce, NOAA, U.S. Department of Commerce
---
Richard DalBello is currently the Director of the Office of Space Commerce. In this role, he is responsible for managing the Department's efforts to establish a space traffic control system to ensure safe space operations for commercial and international civil space ventures. In addition, Richard is responsible for the regulation of the US commercial remote sensing industry and for general advocacy across the government for commercial space industry interests. Prior to joining the Department of Commerce, Richard was Virgin Galactic's Vice President of Global Engagement. Richard also served as Director of space and Aeronautics in the White House Office of Science and Technology Policy. In this position, Richard played a key role in the development and implementation of the Administration's domestic and international space policy and program priorities.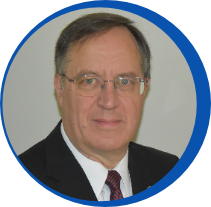 Dennis J. Paul
Senior Project Leader, Development
---
Mr. Dennis J. Paul has 42 years' experience in leadership, business development, program management, and technology consulting associated with advancing and operating aerospace systems. His experience includes developing programs, advanced capabilities for emerging needs, national and international plans for human spaceflight systems to advance national exploration goals. He held senior leadership roles for aerospace programs in support of the National Aeronautics and Space Administration (NASA), Navy and Department of Transportation.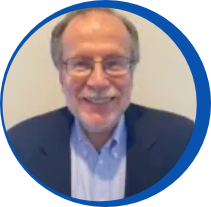 Courtney Stadd
Executive Vice President, Beyond Earth Institute
---
Courtney Stadd is Founder/President, Capitol Alliance Solutions, LLC, a Washington, DC based management consulting firm whose clients include a wide range of pioneering commercial space actors. For nearly 40 years, Stadd's career path has been a mix of senior government leadership and corporate executive jobs – primarily focused on encouraging the removal of policy and regulatory barriers to the emergence of a competitive American-led commercial space marketplace.
Courtney has held multiple senior positions at the US Department of Commerce, the US Department of Transportation, the White House, and worked directly for three NASA Administrators, including as Chief of Staff/White House Liaison. As Senior Director of the White House National Space Council, he helped draft numerous Presidential directives encouraging a competitive commercial space industry, including commercial space guidelines which have governed executive agency use of commercial space products and services for over 30 years.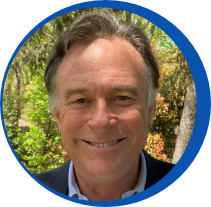 Kenneth Hodgkins
Co-Chair Off-World Approach, The Hague Institute for Global Justice
---
Ken Hodgkins had a 40-year career in the Federal government managing international legal and policy issues related to outer space. Most of his time was spent at the Department of State leading multilateral and bilateral initiatives focused on improving transparency, predictability, interoperability, resiliency and the safe and responsible use of space. Ken was the US Representative to the UN Committee on the Peaceful Uses of Outer Space and represented the Department in the development of US national space policies and directives. Upon his retirement in 2020, Ken joined the Hague Institute for Global Justice as the co-Chair of the Off-World Approach.
Mr. Hodgkins was a career member of the Senior Executive Service and received an Honorary Doctor of Humane Letters from the University of Maine (Orono). He is the recipient of the American Institute of Aeronautics and Astronautics' (AIAA) International Cooperation Award, the American Astronautical Society's award for Advancement of International Cooperation, the International Academy of Astronautics award for Lasting Contributions to the Advancement of the Astronautical Sciences and the Secretary of State's Career Achievement Award. He was also named by GPS World as a "GNSS Leader to Watch in 2009-2010." Mr. Hodgkins is a member of the International Academy of Astronautics, the International Institute of Space Law (IISL) and an Associate Fellow of the AIAA.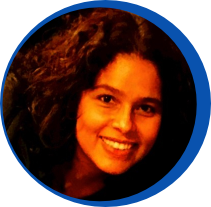 Marlène M. Losier
Principal, Legal Expert in International Law, Losier González, PLLC
---
Dr. Marlène M. Losier is a legal expert in international law. She advises private and public clients around the world on international and national laws relating to culture and space policies affected by maritime, terrestrial and beyond Earth considerations often resulting from the succession of states in the post-colonial context. She advises on the United Nations treaty system and its auspices, counsels on bilateral and multilateral agreements and assists in developing corresponding domestic rules. Dr. Losier is an expert in complex matters of sovereign immunity and jurisdiction, where they conflict, when they are evoked in areas beyond national jurisdiction and specifically in respect to issues relating to title and proprietary rights, including with regard to the moral and ethical arguments concerning the rights of communities of origin and private individuals. Her academic background is in government and social anthropology and her legal basis is in international litigation, alternative disputes resolution and contractual matters. She is Principal of Losier & González, PLLC based in Washington, D.C.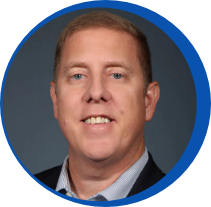 Dr. Heath J. Mills
Chief Scientific Officer, Rhodium Scientific, LLC
---
Dr. Heath J. Mills is an extreme environment microbial ecologist with academic degrees from Duke University and the Georgia Institute of Technology. As the Chief Scientific Officer for Rhodium Scientific, he leads initiatives to expand terrestrial and spaceflight research capacities into the advanced commercial biotechnology sector. Mills has over 19 years of experience, including two faculty positions at Texas A&M University and University of Houston, studying biogeochemistry and molecular microbial ecology in extreme environment ecosystems. He has published nearly 40 publications that have collected more than 2000 citations characterizing microbial community structure and function from locations across, beneath and above the Earth. In space-based research over the past eight years, Mills has been a Principal Investigator and co-Investigator on over 20 International Space Station science and engineering projects funded privately and by the Department of Defense, National Science Foundation, National Institute of Health and the International Space Station National Laboratory. Recently, Mills was appointed to the International Space Station National Laboratory User Advisory Committee to serve on the Chair of the Technology Development Subcommittee.